Hall of Fame - Steven Gordon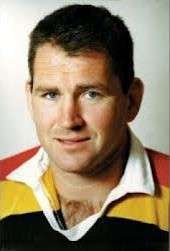 Steven Bryan Gordon, born 16 May, 1967. Steve played two tests for the All Blacks in 1993, against Scotland and England. Steve was an All Black from 1989-93. He was part of the NZ Secondary Schools team in 1986, NZ Colts 1987-88, Waikato NPC 1987-97, Waikato Chiefs 1996, Otago Highlanders 1997, Wellington NPC 1998.

Steve is one of Waikato's most celebrated Centurions, having played 141 games for Waikato and captained Waikato to Ranfurly Shield success.