Market Day
Market Day - Recent News - Te Awamutu College
---
A business simulation at Te Awamutu College saw the hall filled to the brim with students last week all wanting to get their hands on some of the food items for sale.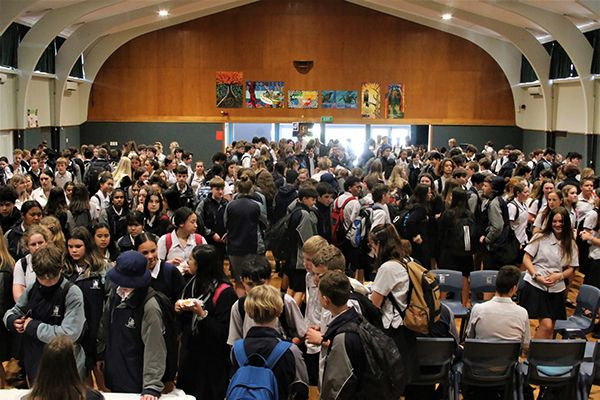 Market Day, a longstanding event at the school to give business students an idea of how to run their own business, took place Thursday 22nd October during the lunch break.
"It gives them an idea of some the challenges that business owners face," says Patrick Hounsell, head of the business studies department.
The Market Day was run by his Year 10 business classes and there were 15 stalls.
Food items that were for sale included churros, hot chips, cupcakes, milkshakes, fried bread and fizzy drinks.
"The churros and milkshakes were popular stalls on the day," says Patrick.
The students were tasked to organise who was going to do what in their groups, they needed to decide if they were going to have a float to be able to provide change and they needed to estimate the demand for their product.
They were also required to pay expenses such as hall hire and a registry fee, and they were taxed.
"All those expenses only come out to be about $4.50, and we don't tax them a lot but we do take that money and donate it all to a charity," says Patrick.
Any profit they make they got to keep for themselves.
Patrick says the students enjoyed the simulation.
"Some of them are now thinking about how they would do things differently which is what we want. We want them thinking about what was good but also what went bad and how they might change things up if they were going to do it again," says Patrick.
Patrick is a new teacher to Te Awamutu College this year and was formerly teaching at St Peters Cambridge.
He teaches business studies to the juniors, Year 9-10, and economics and accounting to the seniors, Year 11-13.
He believes students at the school would benefit from business studies being offered right through to senior levels. "I'm hoping we can get some business courses going for our seniors too, I think our students would be well suited to those courses."