Training with the Volley Ferns
Training with the Volley Ferns - Recent News - Te Awamutu College
---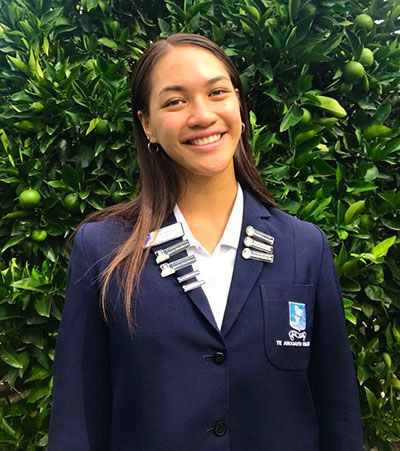 Te Awamutu College volleyball star Maude Rewha, 17, is back at it again in 2022, after attending the New Zealand Volley Ferns (New Zealand Senior Women's Volleyball Team) camp in Christchurch from April 21-24.
Maude, a left-handed spiker, is in her fifth year of volleyball after being approached by coach Keith Bain in Year 9 physical education class.
In March, Maude was personally invited by the New Zealand head coach of both the women's and men's teams, Sebastian Gonzalez, if she was interested in training with the squad in April - of course, she didn't turn it down.
"It was a great opportunity for me to progress, learn and grow in the sport," says the Year 13 student.
"I had a great time, being surrounded by knowledgeable and skilful women. This experience really helped me to test my abilities, especially at my age only being 17 years old whilst training amongst full-grown women."
At the moment, the Volley Ferns are preparing to play in the International Volleyball Competition held next month in Thailand.
They will be selecting the top 12 players from the training camp to represent New Zealand.
"Although there is an opportunity there for me to make this team, right now I am choosing to prioritise and focus more with the NZ Junior Women's and the upcoming events for that."
Maude went back to Christchurch the following week with the New Zealand Under 19 Junior Women's side also holding a camp.
"This training camp's purpose was to enable young women within the squad like myself, to show the coaches (Sam Ryburn, Kim Smith, Maia Westrupp and Paula Vesty) our own skills, and the type of person we are on and off the court before the coaches made the final selection of the top 12 players who will be representing in the New Zealand Junior Women's Indoor Volleyball Team," says Maude.
On May 5, Maude received an email from New Zealand Volleyball stating that she had been selected in the New Zealand Junior Women's Indoor Volleyball team.
Maude is the only person in the Waikato to be selected for this team this year.
She had been training with this squad since 2020 so it was a huge relief to her to make the cut.
"When I read the good news, I was stoked and very happy. After two years of working hard, to be selected was pretty cool," says Maude.
"Initially, the focus was to compete in the Asian Championships later this year, but because of all the uncertainty around Covid, war in those areas and other factors, my coaches chose to pull from the competition."
Instead, the team will play a test series against the Australian Volleyball team on home soil during the school holidays in July 2022.
The venue is still to be confirmed but the series will take place within the North Island.
Maude also led the Te Awamutu College Girls to win the Waikato Championship in 2022 and is part of the strong Waikato Under 19 Interprovincial team to play in Wellington during Queen's Birthday weekend, alongside TAC teammate Karlie Alexander.
"I am grateful for all those who have helped me in my journey especially my family, Mum and Dad (Georgina and Casino Rewha) and my volleyball coach/school teacher, Mr Bain, who has always been there doing the mahi behind the scenes that others don't often see, so that I am able to enjoy what I do," says Maude.
"No doubt, they have had a huge impact on me and the position I am in today. My Mum and Dad have been my number one supports and I am fortunate to have them as my parents. I am grateful for them and I know they always have my back in whatever I choose to do."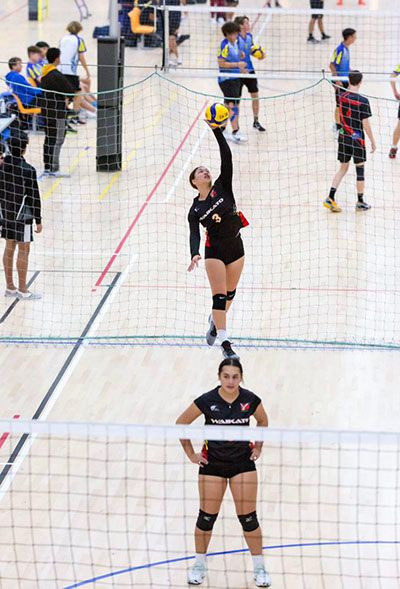 Photos:
Photo 1: Te Awamutu College's Maude Rewha. Photo / Supplied
Photo 2: Maude Rewha spikes the ball for the Waikato Under 19 Interprovincial volleyball team. Photo / Supplied