Hall of Fame - Dr Francis (Frank) Nolan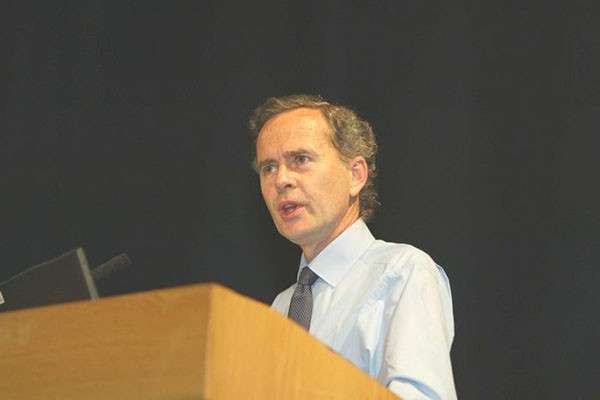 Frank Nolan attended Te Awamutu College from 1966-71.

Frank was Deputy Director for Population Methodology and Statistical Infrastructure at the Office for National Statistics. He was elected as a member of the ISI in 1999, and became a member of both the IAOS and the IASS in 1992, and a Fellow of the Royal Statistical Society in 2002. He was elected to the RSS Council in 2011.

Frank was an international statistician. He began his career in New Zealand and ended it in the UK. He covered opposite ends of the globe, and that global reach gave him an approach to his statistics that was broad, open and challenging.

Born in New Zealand in 1953, Frank graduated from Canterbury University in 1979 with a PhD in Mathematics, having previously gained his BSc and MSc at the Victoria University of Wellington. In 1980 he began working in Statistics New Zealand as a Research Officer in Statistical Methods Division, later becoming Senior Research Officer, and subsequently Manager of the Mathematical Statistics Branch from 1988 to 1992. He made a great mark there, both lifting the managerial practices of the division, and ensuring the overall robustness of the statistical advice that underpinned New Zealand's official statistics.

Frank managed the Survey Contracts Division from 1992-1993, standardising the management of all surveys, and was Chief Economist Business Statistics from 1994-1997. He was General Manager of the 2001 Census from 1997 to 2002.

He became a member of the New Zealand Mathematical Society in 1980 and the New Zealand Statistical Association in 1986.

Frank moved to the UK with his family and joined the Office for National Statistics in August 2002. At the ONS, Frank held a number of Deputy Director posts initially managing Quality and Risk Management Division and more latterly concerned with methodology of social statistics, and then the 2011 census. For a brief period he was temporarily promoted to be ONS Director of Methodology.

Frank continually looked for new challenges and for ways in which he could further serve the statistical community. After some years of reviewing papers for the Statistical Journal of the IAOS, Frank became its Editor in Chief. He became involved in the RSS Centre for Statistical Education. He forged strong links with academic institutions, working with Southampton University to develop the MSc in Official Statistics, which he taught for many years.