Hall of Fame - Prof. Bill Denny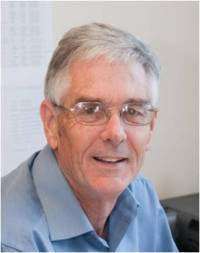 Bill Denny was Dux of Te Awamutu College in 1961. He trained at Auckland and Oxford Universities as a medicinal chemist/drug designer. Co-founding scientist of Proacta Therapeutics, and co-PI in the Centre for Molecular Bioscience, University of Auckland. Past-President of the NZ Society for Oncology and the NZ Institute of Chemistry. Rutherford Medallist of the Royal Society of NZ, and Adrian Albert Medallist of the UK Royal Society of Chemistry. Officer of the NZ Order of Merit for services to cancer research.

Bill leads the Medicinal Chemistry Group at the Auckland Cancer Society Research Centre.