Hall of Fame - Prof. Welby Ings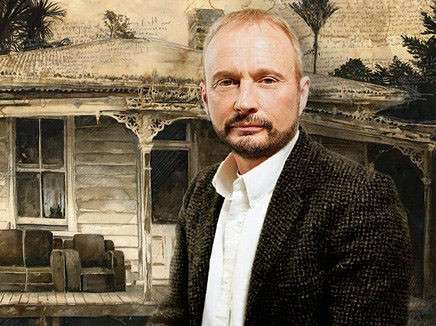 Professor of Graphic Design. Film is Professor Ings' favourite channel and his interest in the potential of film as a means of story- telling rather than convention, has seen his two short films Boy and Munted selected for numerous international film festivals including Cannes. Boy was shortlisted for the 2006 Academy Awards.

Professor Ings believes there are scholars who write, analyse and contextualise and then there are scholars who create. Obviously he is the latter. He sees creativity as part of normal human thought. With designers its quality lies in the fact that it is not used to prove 'truth' He says "We don't seek the truth when we design; we seek to find the most elegant and appropriate answer. I'm not constrained by the pursuit of truth."

In 2002 he received the Prime Minister's Award for Tertiary Teaching Excellence and the NZ Government Award for Sustained Tertiary Teaching Excellence and says his greatest commitment is to teaching. He does not see teaching as dissemination of knowledge, rather, it is creating an environment for learning. Effective learning, he says, involves ongoing, intelligent, disobedient acts that help to move knowledge beyond the constraints of formula.

He completed his PhD in 2005 at AUT on the structure and profiles of narrative music videos and television commercials. He is a fellow of the Royal Society of Arts (UK), a member of the Designers Institute of New Zealand, the New Zealand Screen Director's Guild and an advisor on technology education for the New Zealand Royal Society.

Professor Ings takes his position as critic and conscience of society very seriously and isn't afraid to deal with marginalised knowledge and issues that are underrepresented. His research and design has seen him tackle the history of the culture of male prostitution, homosexual law reform, mental health and immigration.

He reviews for a number of national and international funding agencies, including Creative New Zealand. He is currently working on a new short film that looks at the nature of shell shock and the consequences of hidden, generational stories. His research also covers the historical metamorphosis of underground languages, methodological approaches to creative practice in higher research degree education, and the role and nature of storytelling as academic inquiry.